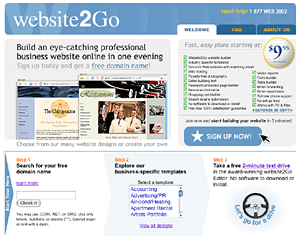 Website2Go.com (webware)

Problem: It's 1996 and a NASA satellite rocket booster explodes on launch. The NASA HQ Public Affairs official for that department writes a press release on it for the Web, and it takes two weeks for the NASA webmaster to get around to posting it on NASA's website.

Solution: As a NASA prime contractor we were asked to create an easy-to-use web-based content management system, so that Public Affairs' writers would be able to post their own press releases instantly in real time. This project led to our concept of inventing the Web's first full-featured, sophisticated, web-based content management system (now referred to as CMS, or click-and-build) for business websites. We call it website2Go.com. Web 2.0 made easy...no geeks required.
http://www.website2go.com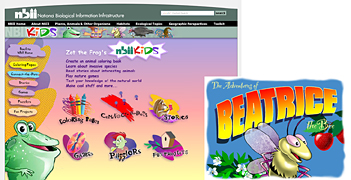 NBII Kids (Web site)

Problem: In recent years the Federal Government has had a culture of discouraging science and education.

Solution: Show kids that science and biology can be fun, interesting, and important to their future as well as the world in general. Atomicweb was assigned the project. Our mission was to create a website just for kids (kids.nbii.gov) that would teach them about biology hot topics such as climate change, pollinators, invasive species, endangered species, bee population declines, amphibian deformaties, wildlife diseases, bird conservation, and genetic diversity. We turn-keyed the entire project from conception, design, story-writing, content creation, illustration, flash programming, web programming, and site promotion.
http://kids.nbii.gov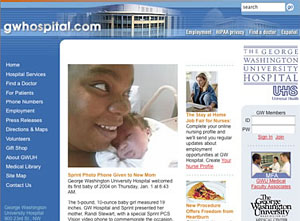 George Washington University Hospital (Web site)

Problem: Then Vice-President Dick Cheney has a heart attack and is rushed to GW Hospital.

Solution: GW Hospital, using the Website2Go publishing system was able to out-scoop CNN by posting this news in real time before Cheney even arrived at the hospital. GW Hospital is one of 25 Universal Health acute care hospitals across the U.S. that utilized Website2Go, generating more than 50 million site visitors annually.






United States Postal Service, "WINGS" (Web site)

Problem: Create a demo which integrated a stand-alone kiosk with the Web and Federal, state and local government real-life scenarios.

Solution: An integrated, cross-platform web and kiosk-compatible system was created that could be used to complete real-life tasks such as change of address, if one were moving across country or next door by accessing the data via the Web or at a kiosk placed in a public area. Graphics and navigation had to be immediately understood and easy to use for everyone. WINGS, the Web Interactive Network of Government Services, is a joint Local, State and Federal government customer-service initiative being facilitated and managed by the U.S. Postal Service. The WINGS goal is to integrate services around life events, allowing people to complete government business on many levels in one session. Through public access terminals, kiosks and even home computers, WINGS will enable the public to conduct their business with the government quickly, effectively, whenever and wherever they want to. WINGS recognition include: "Best Fed on the Web," "IOSS Management of Change Award," "CIO's Business Excellence on the Web."